Aesthetic, holistic and beauty treatments for the body, mind and soul by JM Medispa.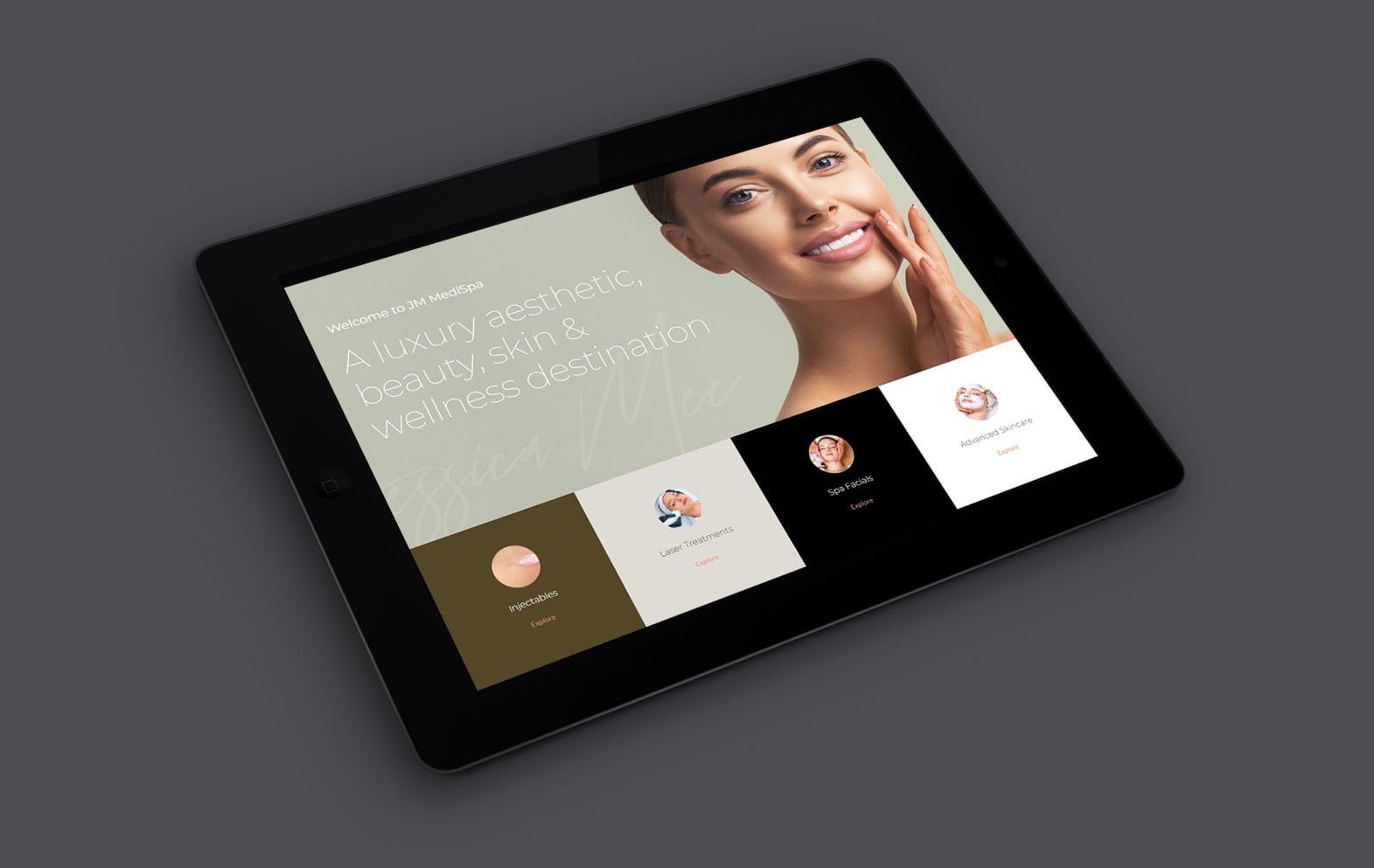 The JM Medispa eCommerce framework has been specifically configured on the WooCommerce, WordPress platform. This includes styled baskets as well as checkout pages for a seamless experience. With repeat shoppers making up a large part of their traffic and sales, we've also added a user account facility. As a result, current JM Medispa customers can log in to access their saved details and address and reorder products with a single click of a button.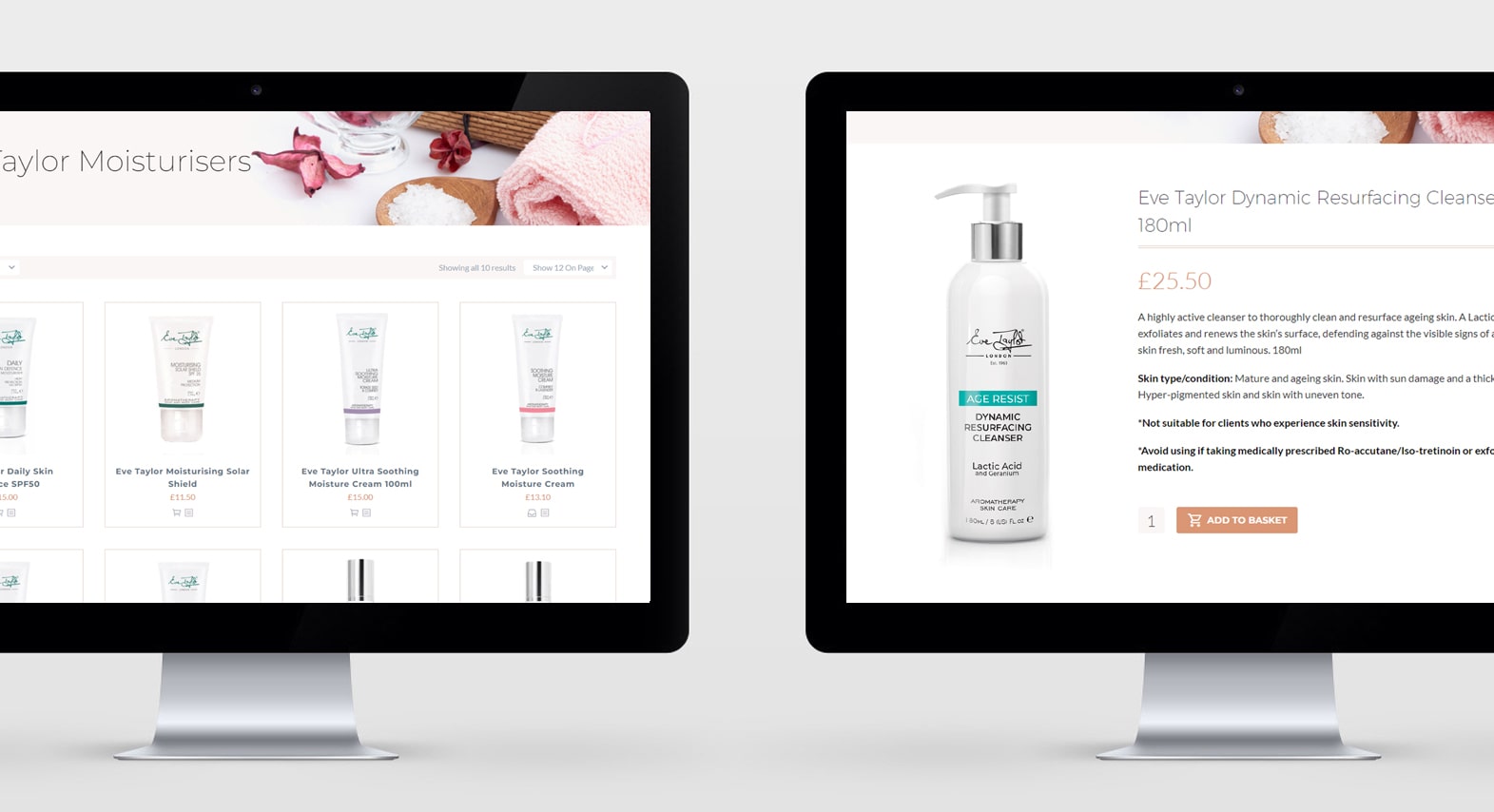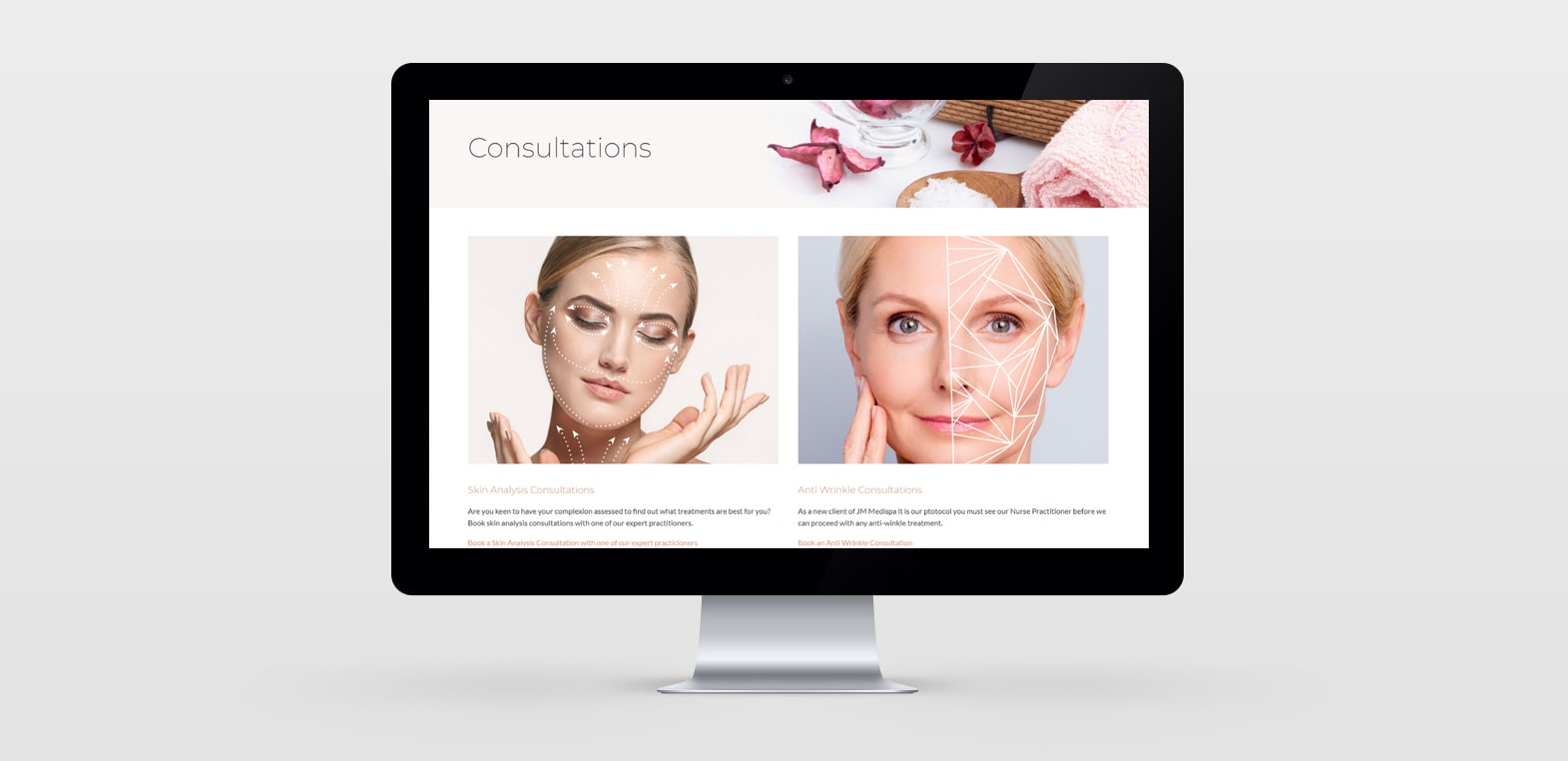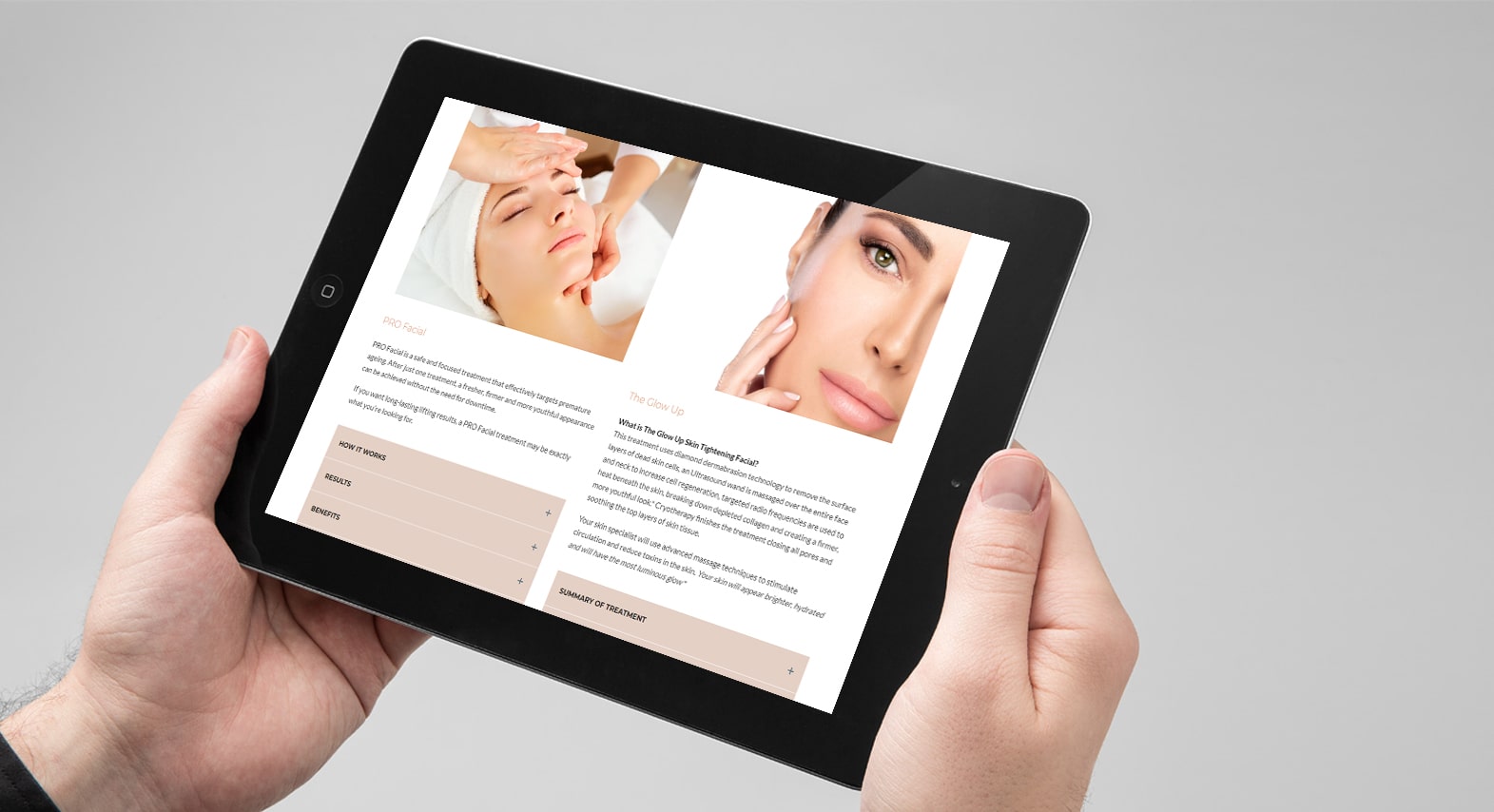 Tiered, multi-menu treatment category sections present information clearly and uniformly. Accordions allow for the neat display of large areas of text. This provides a consistent user experience through inner page styling throughout the JM Medispa site.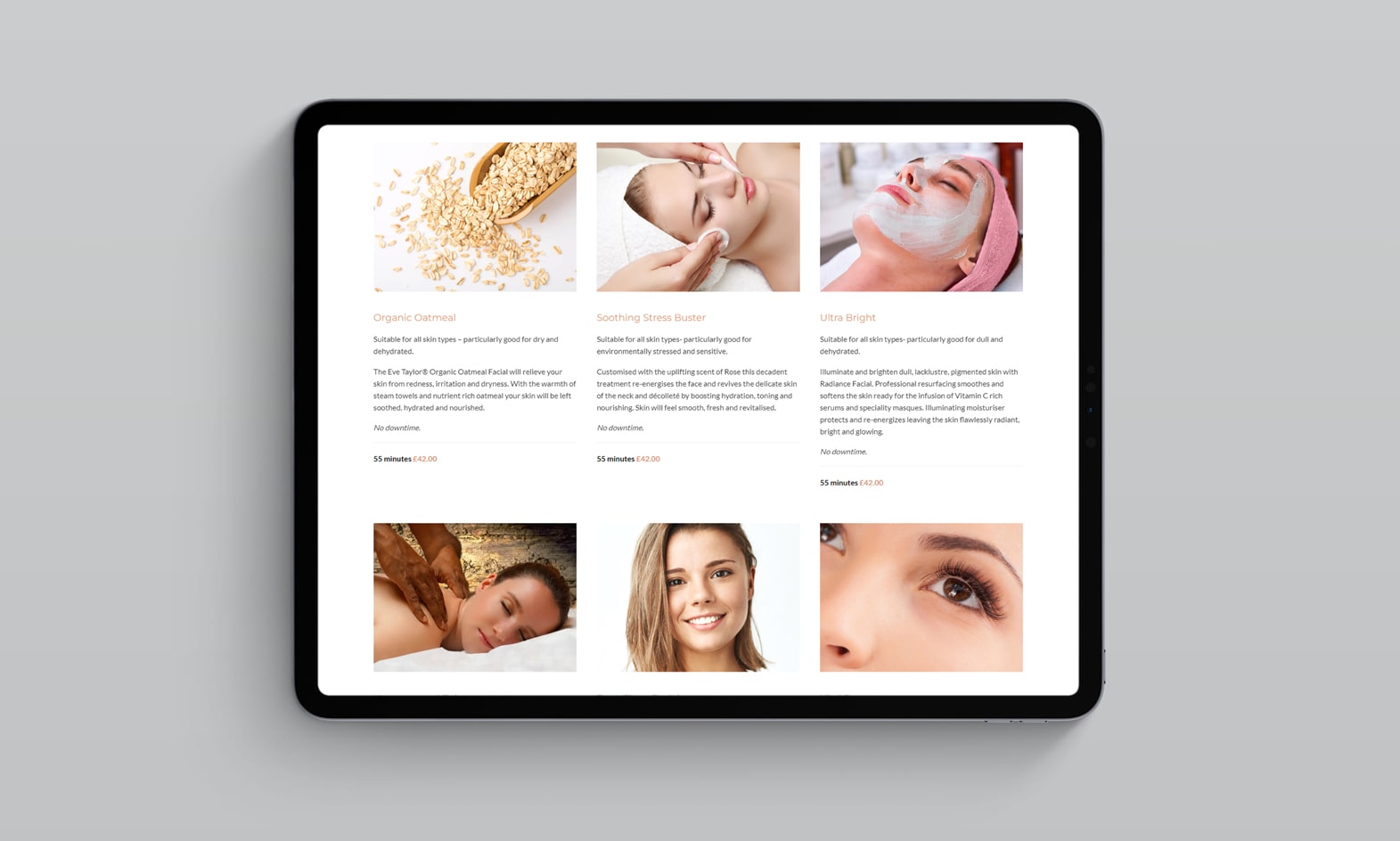 All wrapped up in an intuitive, UX-driven wireframe development for easy access through any device.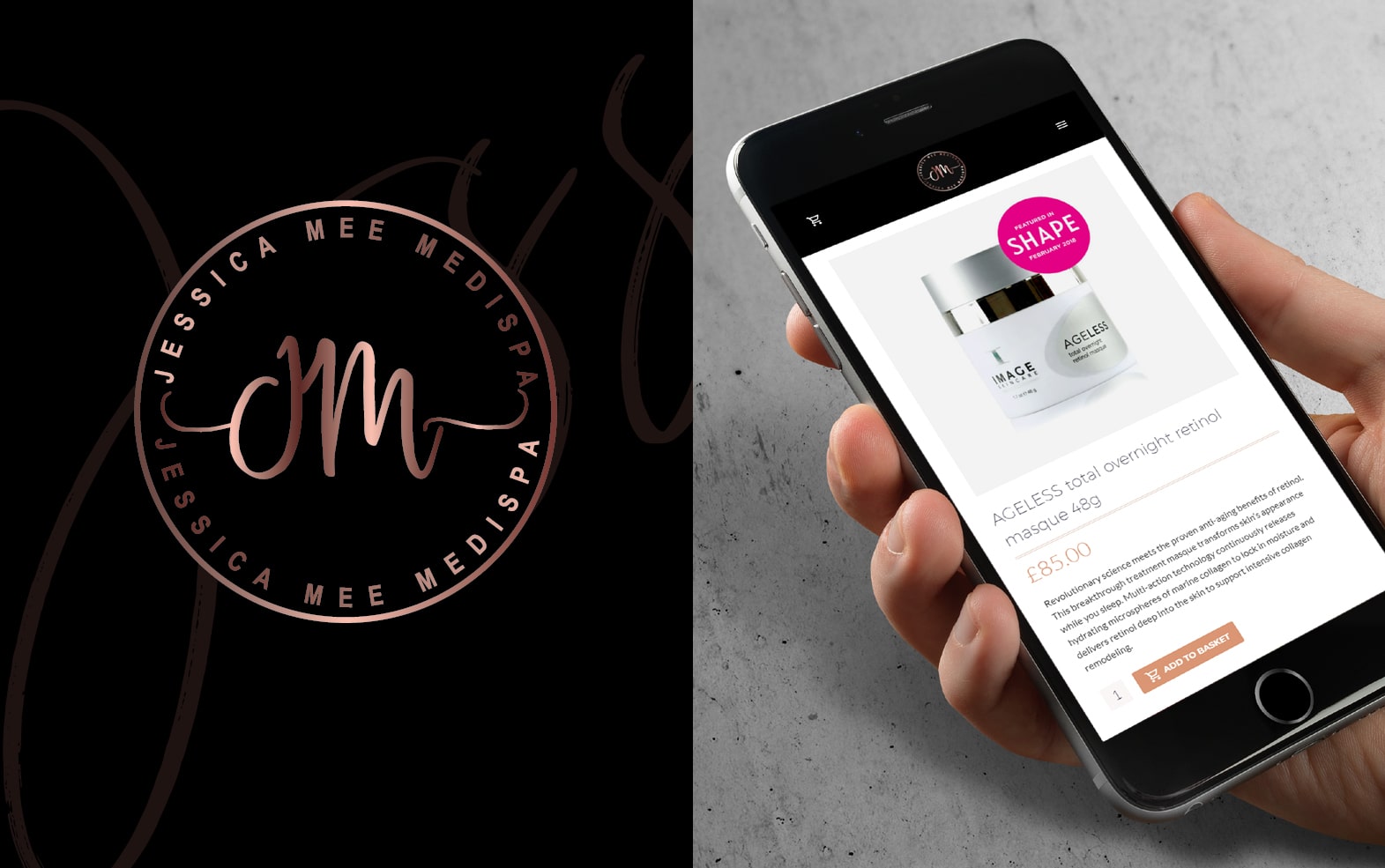 Project details
JM Medispa offers a complete array of luxury beauty therapy treatments in a tranquil and relaxed atmosphere. Jessica Mee (Spa founder) came to us with a blank canvas, wanting an engaging site to align with their brand identity. The brief was driven by the need to bring together a brochure-style site coupled with an eCommerce system for them to sell online.
The problem
The main side of the JM Medispa site was to show beauty treatments available, split into multi-level pages for easy access. Each main treatment page was then to feature all the treatments available under that section. The initial problem arose from the need to display non-standard treatment formats and varying levels of information equally. For example, treatment one may need just a summary, whereas treatment two had to include subcategories and lengthy descriptions. Because of this, the issue for the JM Medispa web development became one of making differing treatment content amounts appear equally.
The solution
The solution was to break categories into a drop-down menu system, with the main sections acting as a gateway to further sub-pages. We then created a uniform treatment page grid, with standard image formats which included a summary. Where more information was needed, we contained this neatly within animated accordions. This resulted in a clean finish that brought a spectrum of different elements together in a similar fashion. As a result, we ensured JM Medispa had a seamless user experience, no matter where the customer was on the website.
Features
Brochure & eCommerce combination.
Product management.
Treatment CMS interface.
JM Medispa customer accounts.
UX responsive framework.
Search Engine Optimisation.
Tiered menu structures.
Newsletter sign-up & administration.
Real-time treatment booking system.
Quick view and repeat orders.