eCommerce web design success. We build great looking and easy to use website shops in all shapes & sizes to sell your product online.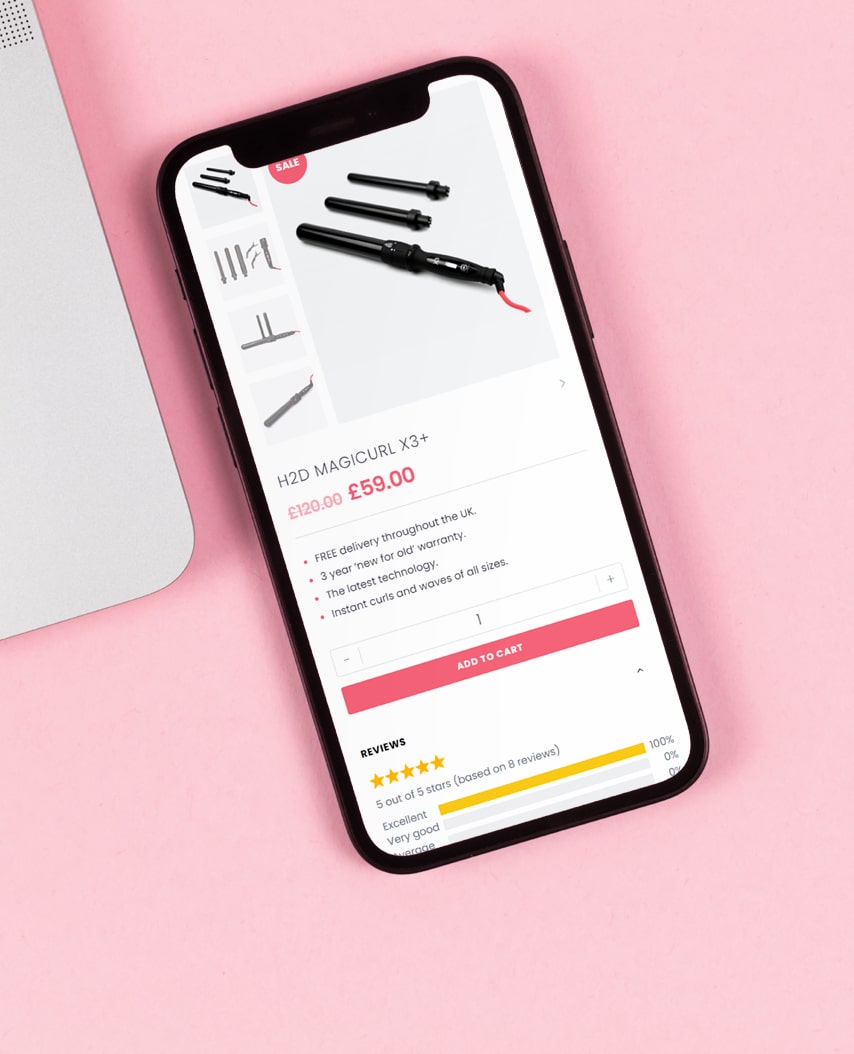 Outhouse Media design and develop great looking and easy-to-use eCommerce website solutions. We build our online shops around the WordPress platform using trusted payment gateways. As a result, they are simple to use, safe, secure, and packed with features and options to suit all requirements. Our flexible eCommerce websites are therefore ideal for small independent retailers as well as large wholesale stockists.
As many online purchases are made via a mobile phone or tablet device, it is particularly important that your site is compatible with the users' viewable screen size. This ensures an equally seamless and engaging experience for all of your customers, which undeniably helps drive conversions and sales.
. . . . . . . . . .
Product enquiry solutions
Because we're aware that certain clients would like all the advantages of a self-managed product database without taking online payments, we can customise the eCommerce add-to-cart and checkout functions with an automated product enquiry feature.
WooCommerce
A user-friendly product management interface helps make WooCommerce one of the most widely used and popular eCommerce platforms available. Perfect for online retailers regardless of their size.
Outhouse Media pride itself in being a WooCommerce specialist. After all, we work with the Woo platform daily to create wonderful online shopping solutions for our clients to showcase and sell their products.
Payment gateways
We integrate trusted third-party payment gateways such as PayPal, WorldPay, Stripe, or Sage Pay to process online transactions. Consequently, your shoppers feel safe and know that their payment details are secure.
Payment and customer order information is easily accessed and managed through your secure eCommerce admin area. Furthermore, depending on your preference, credit/debit card, cheque, or payment on-delivery options are also configured.
Product management
Stock control and notifications.
Add new products.
Edit product descriptions.
Update prices.
Set shipping options.
Assign colour, weight and size variables.
Run promotions & discount codes.