Social Media management & marketing promotes business, brand, and product awareness to a wider target audience.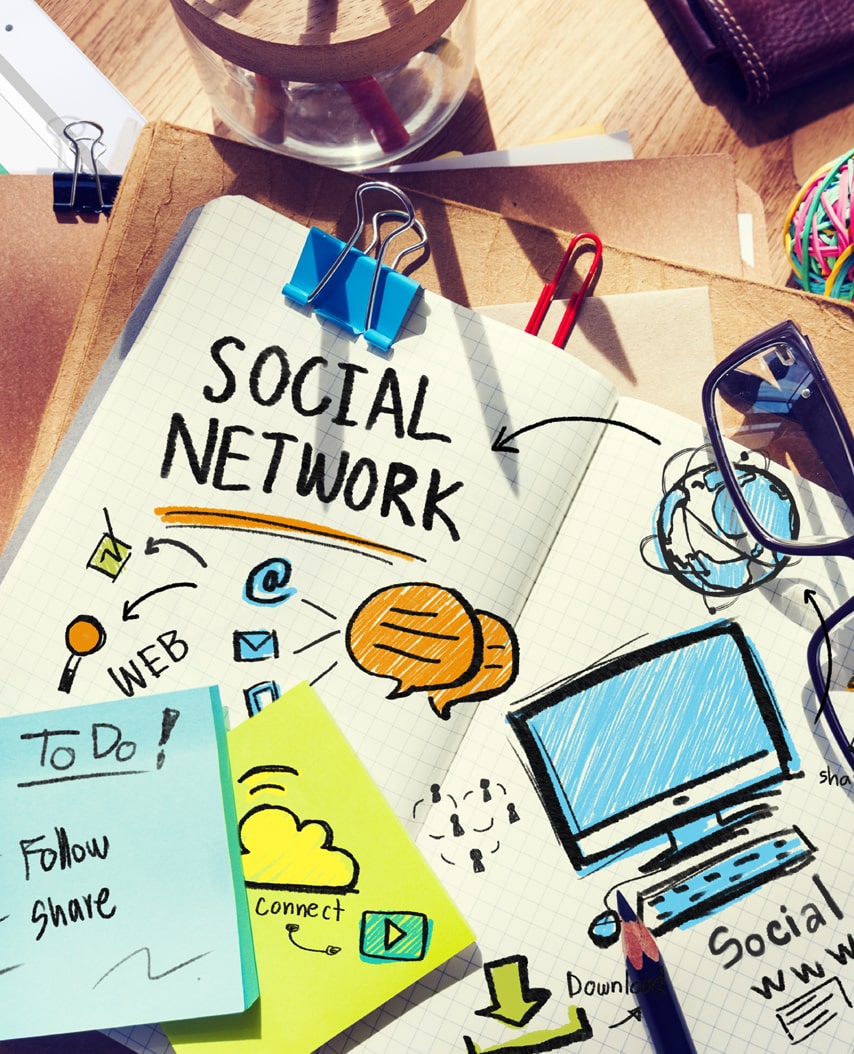 Professional social media management can benefit a business in many ways. Business posts help your brand stay fresh in the consumer's mind, bringing greater awareness to your product or service. Broadcasting on social media instantly conveys your business message to larger audiences, in the form of important announcements, job vacancies, or when promoting a special offer for example.
Outhouse Media offers the effective and invaluable management of business social media platforms through well-written, concise, and engaging content. Additionally, social media marketing increases inbound website traffic whilst contributing to the overall strength of the accompanying SEO strategy.
. . . . . . . . . .
Frequent business posting has become the norm as company owners are realising the positive impacts that social media can bring to their online success. Check out our blog post to read the benefits to businesses of an effective social media presence.
Raise your online business profile.
Platform set-up
Especially beneficial to start-ups. Outhouse Media will establish your business's social media platforms, match addresses to business names, and create associated graphics to reflect your business identity.
At all times, your business will remain the main account holder should you wish to undertake any additional posts yourself.
Posting
Based on your needs, requirements, and budgets, we will create posts based on either the details you pass to us or content taken from your website.
In addition to this, we'll also highlight industry-related news, local events, and noteworthy information to ensure posts remain fresh, current, and engaging.
Monitoring
All accounts are regularly monitored by your dedicated social media manager, who is proactive in back-linking and building new followers to strengthen your business community.
Your account manager will also report back to you with updates and advice for future posts.
Tailoring
The management of social media platforms is tailored to suit individual business needs, objectives, and budgets. From daily post updates to weekly or monthly alternatives.
We can also include ad-hoc / PPC (Pay Per Click) advertising. Just let us know and we can discuss all the options with you.