At the forefront of cutting edge design, fabrication, and installation solutions.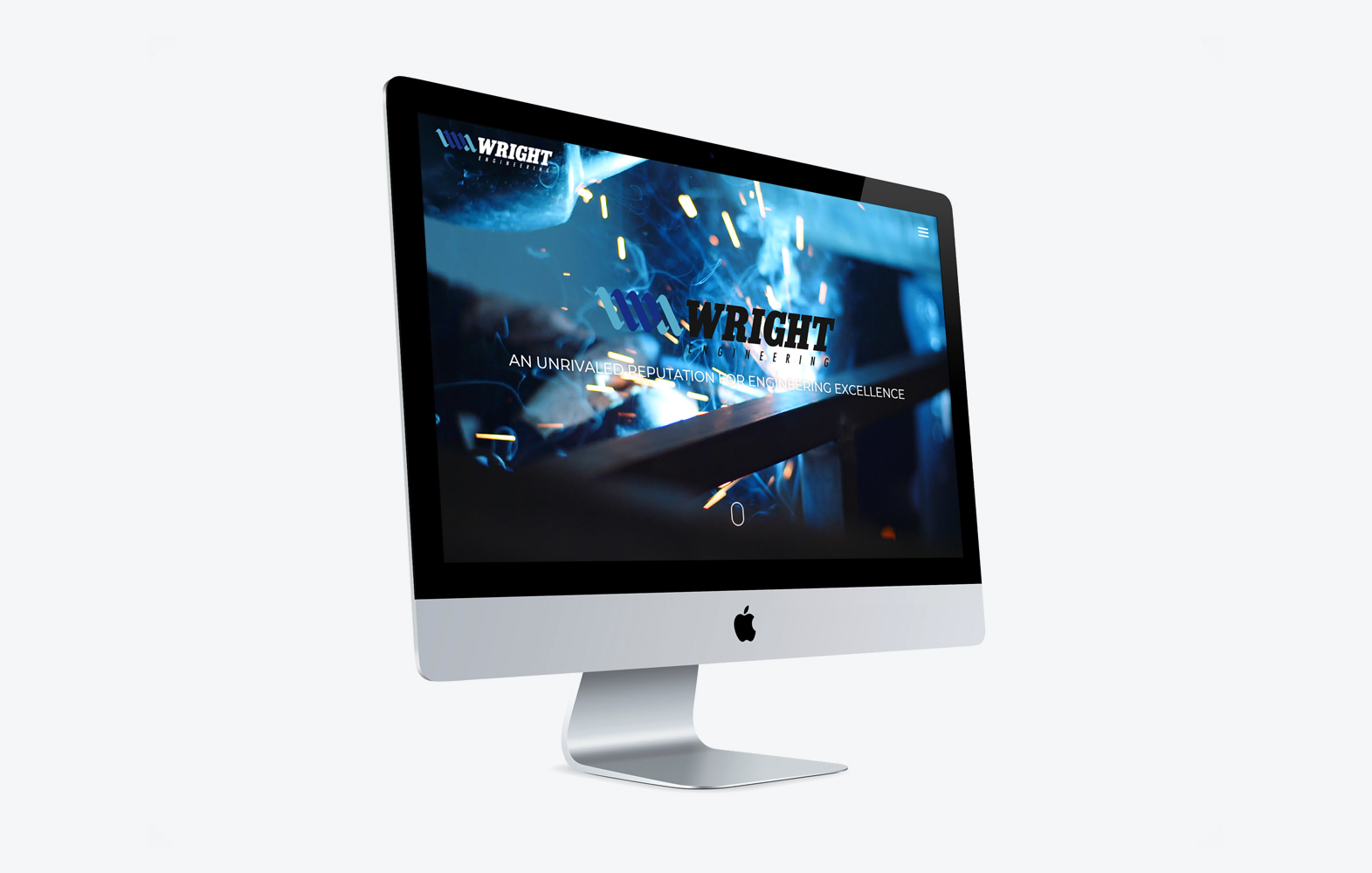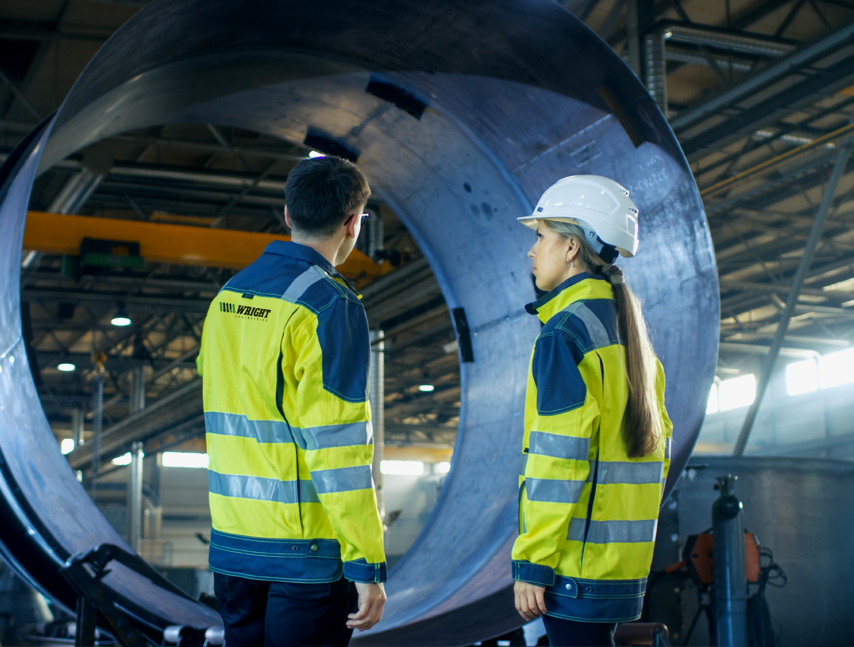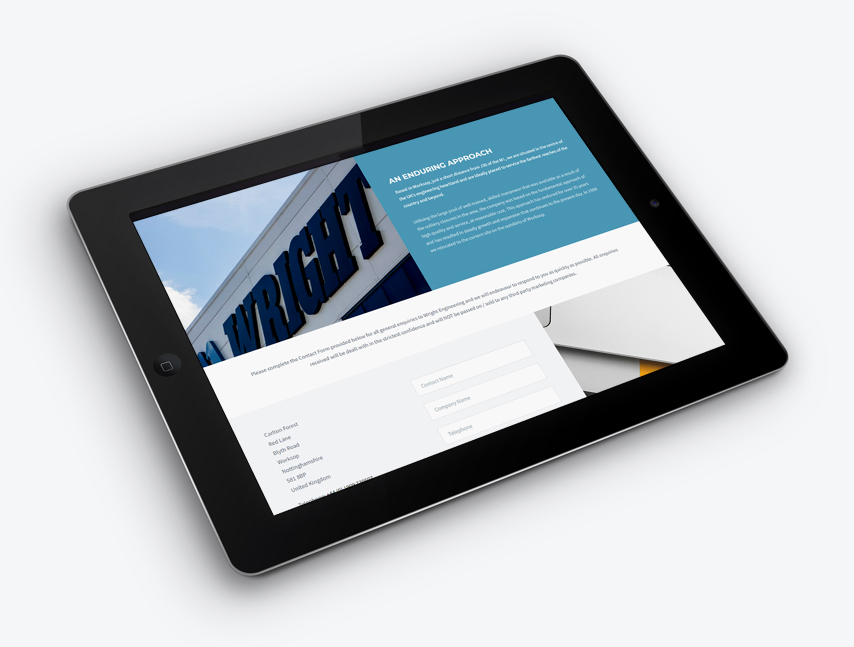 Video intro sequences certainly add an interactive appeal to this dynamic website for Wright Engineering. Together with a hamburger and sub-menu system, sectors are in neat categories for easy navigation and access. Content Management of pre-set templates also allows our client to easily add new projects without having to worry about internal styling issues or formats.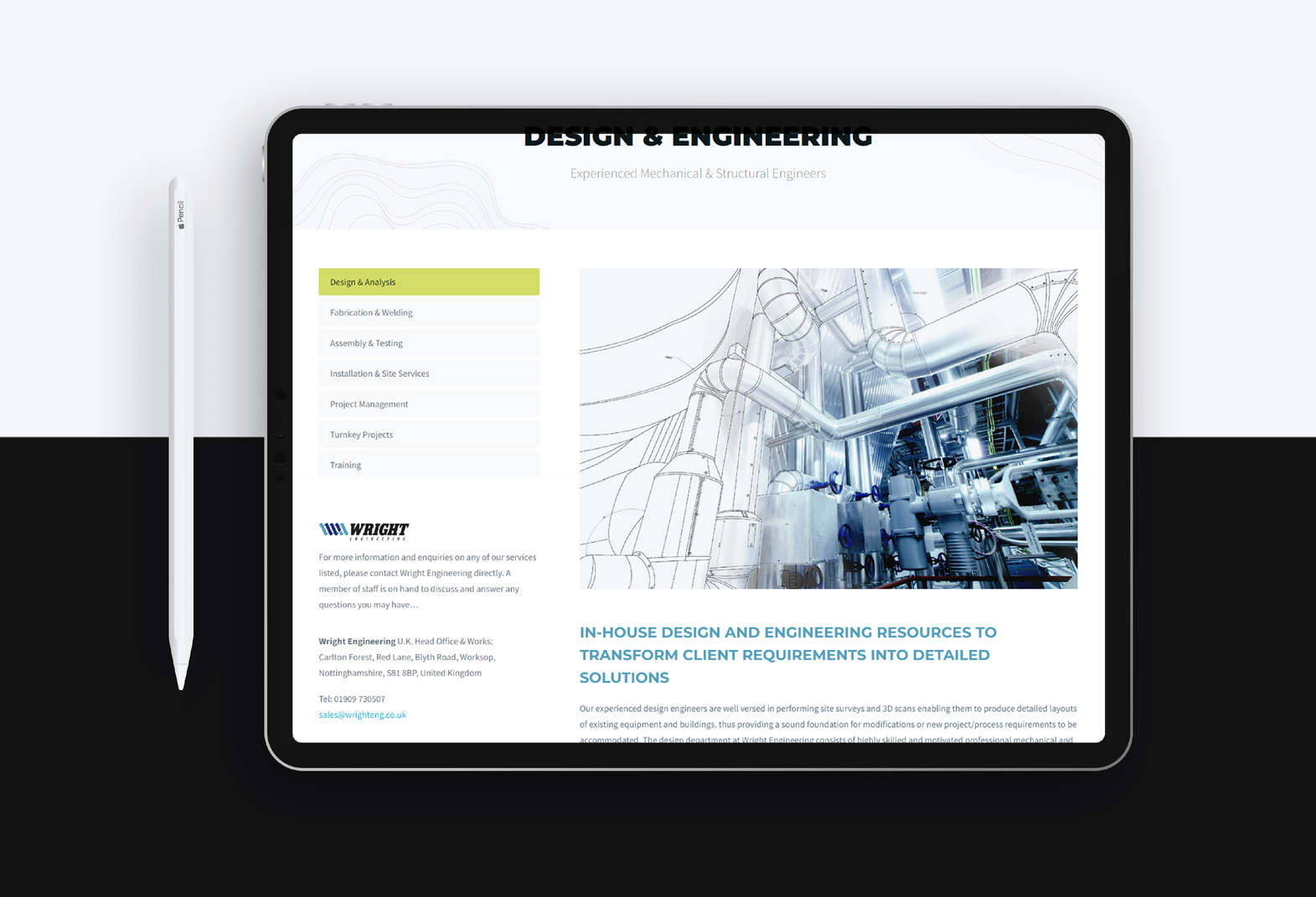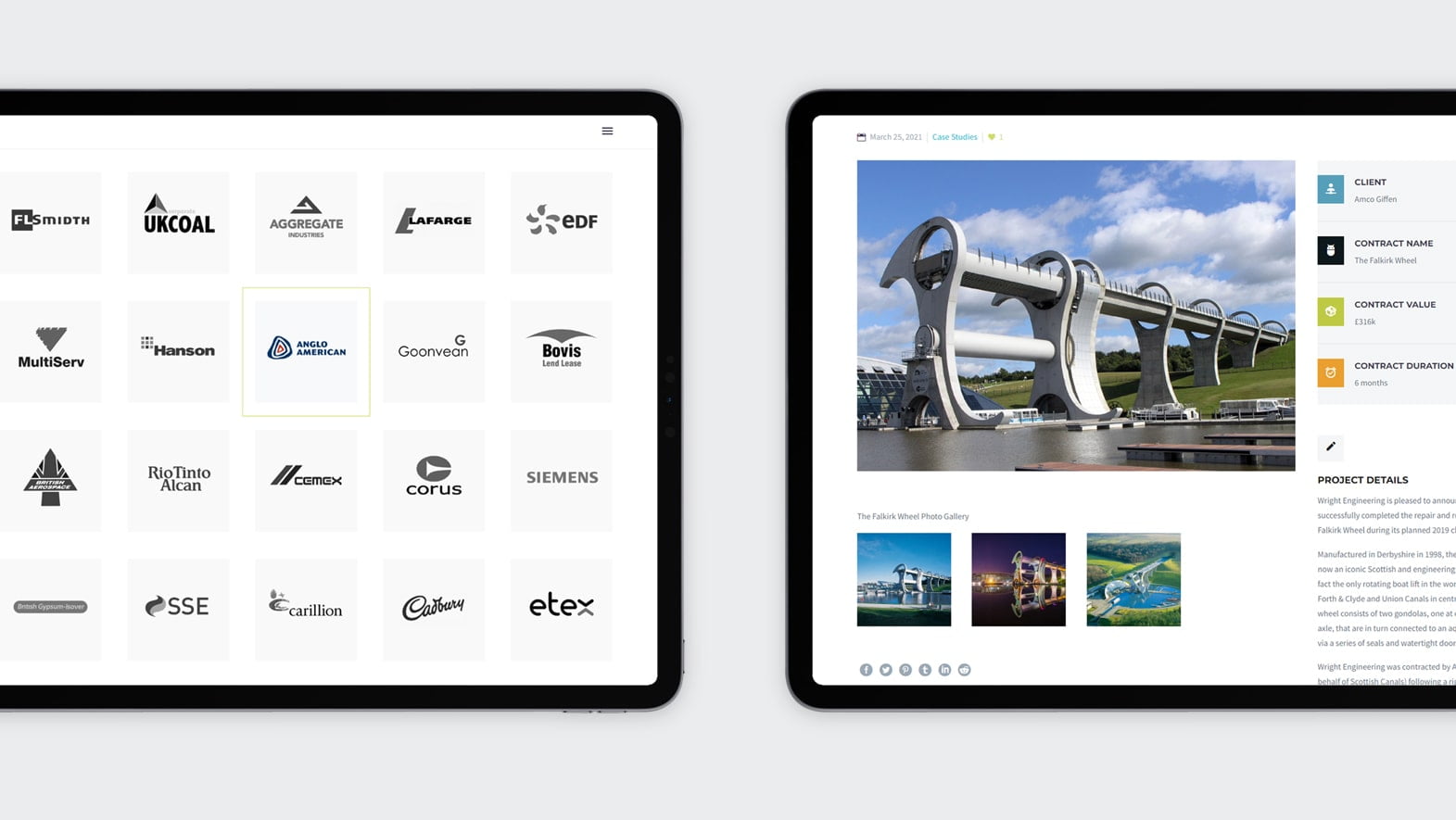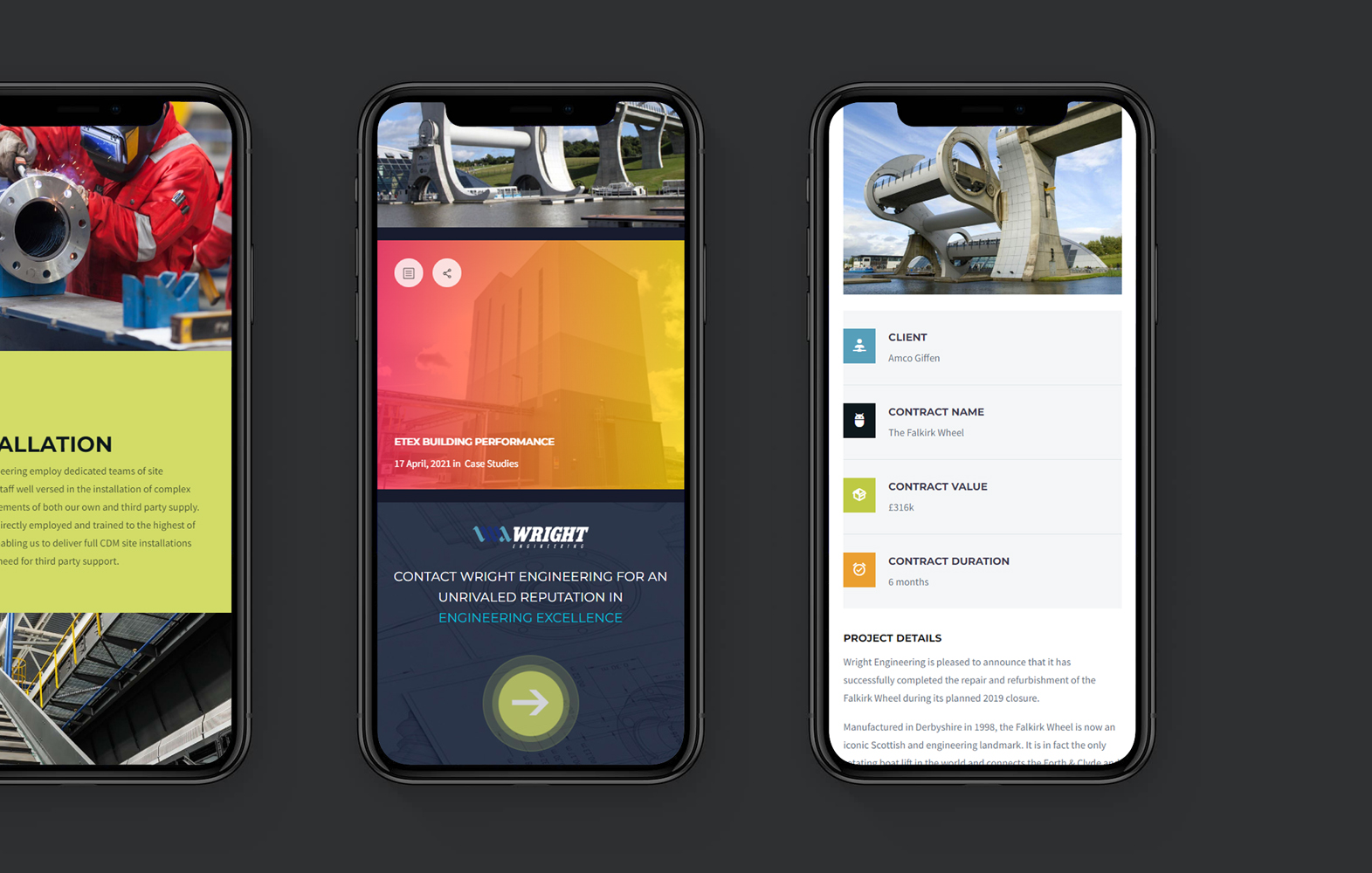 Wright Engineering graphic design and print.
Along with web development, we took care of the graphic design and print works for the other divisions within the Wright Group. This includes for example office stationery, company brochures, presentation folders, and promotional literature. Not to mention graphic design, artwork, and equipment for their roller banner and exhibition needs.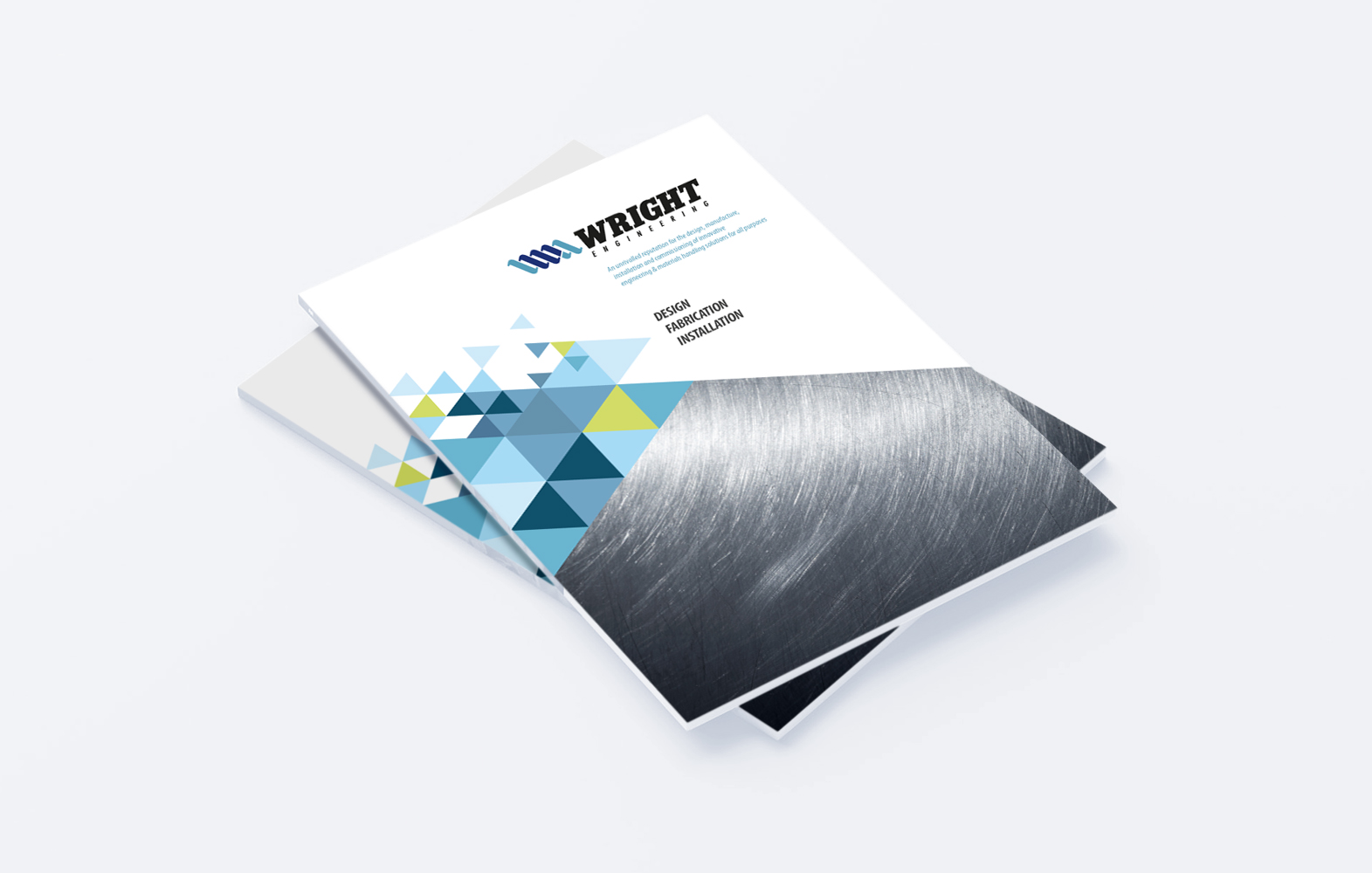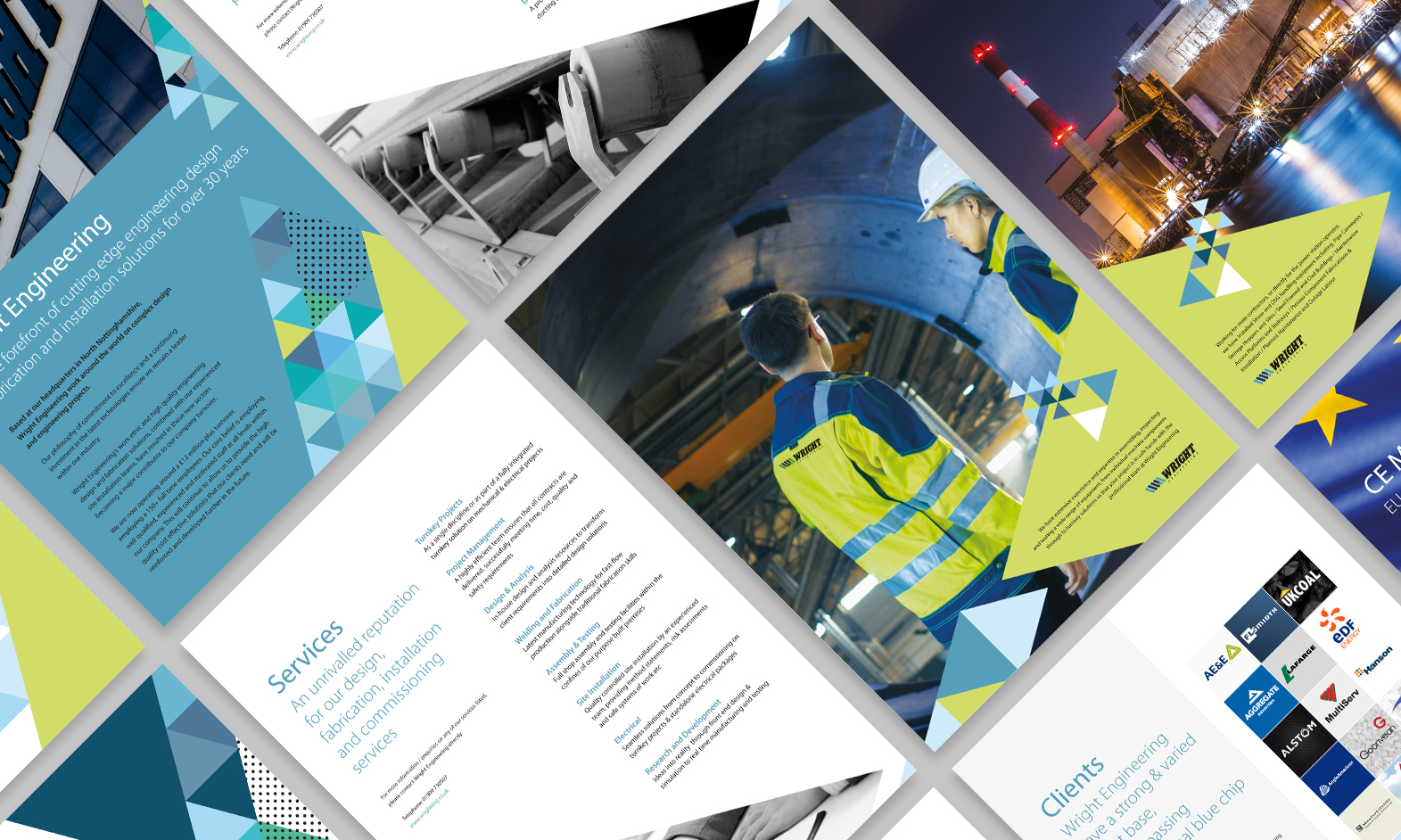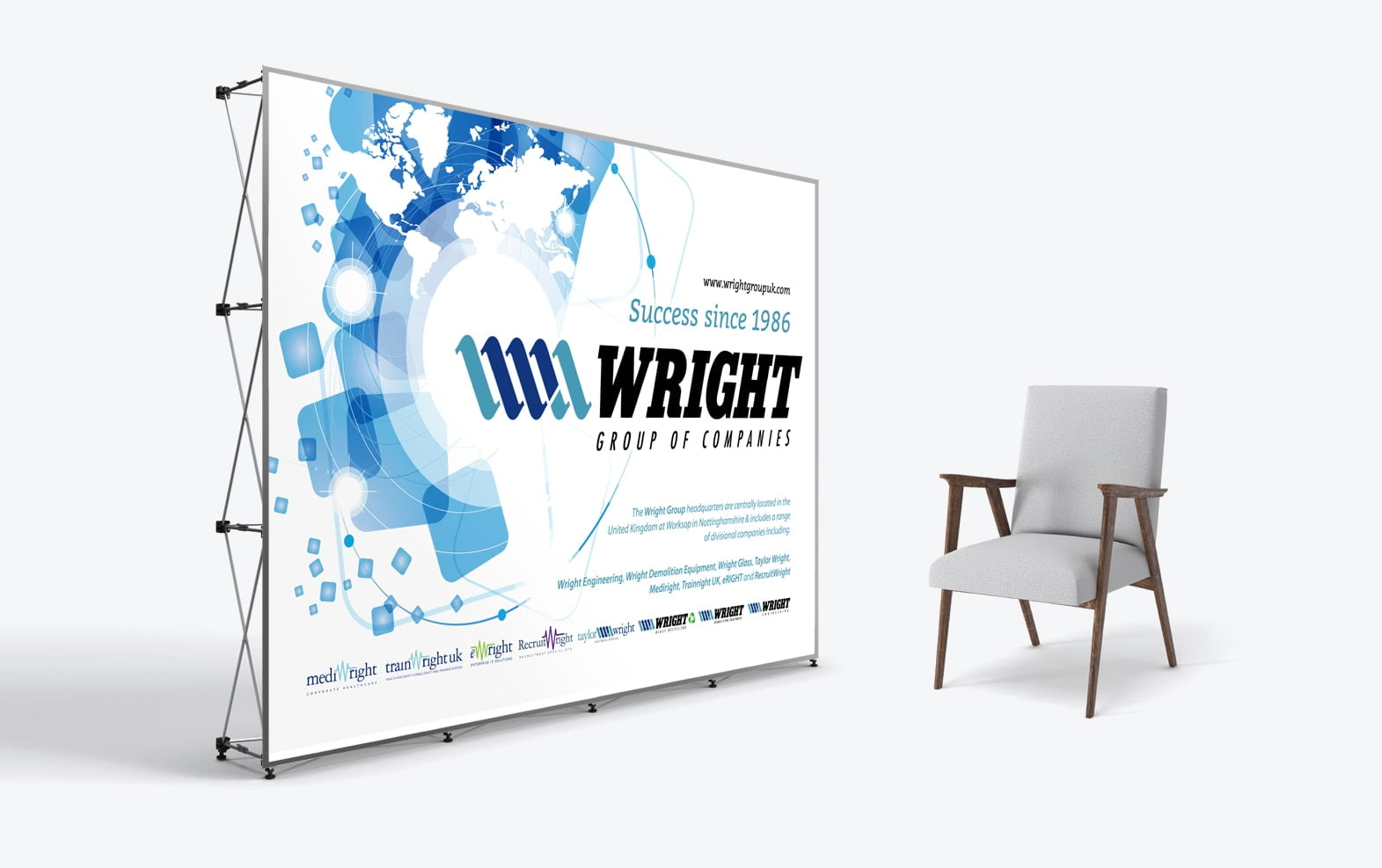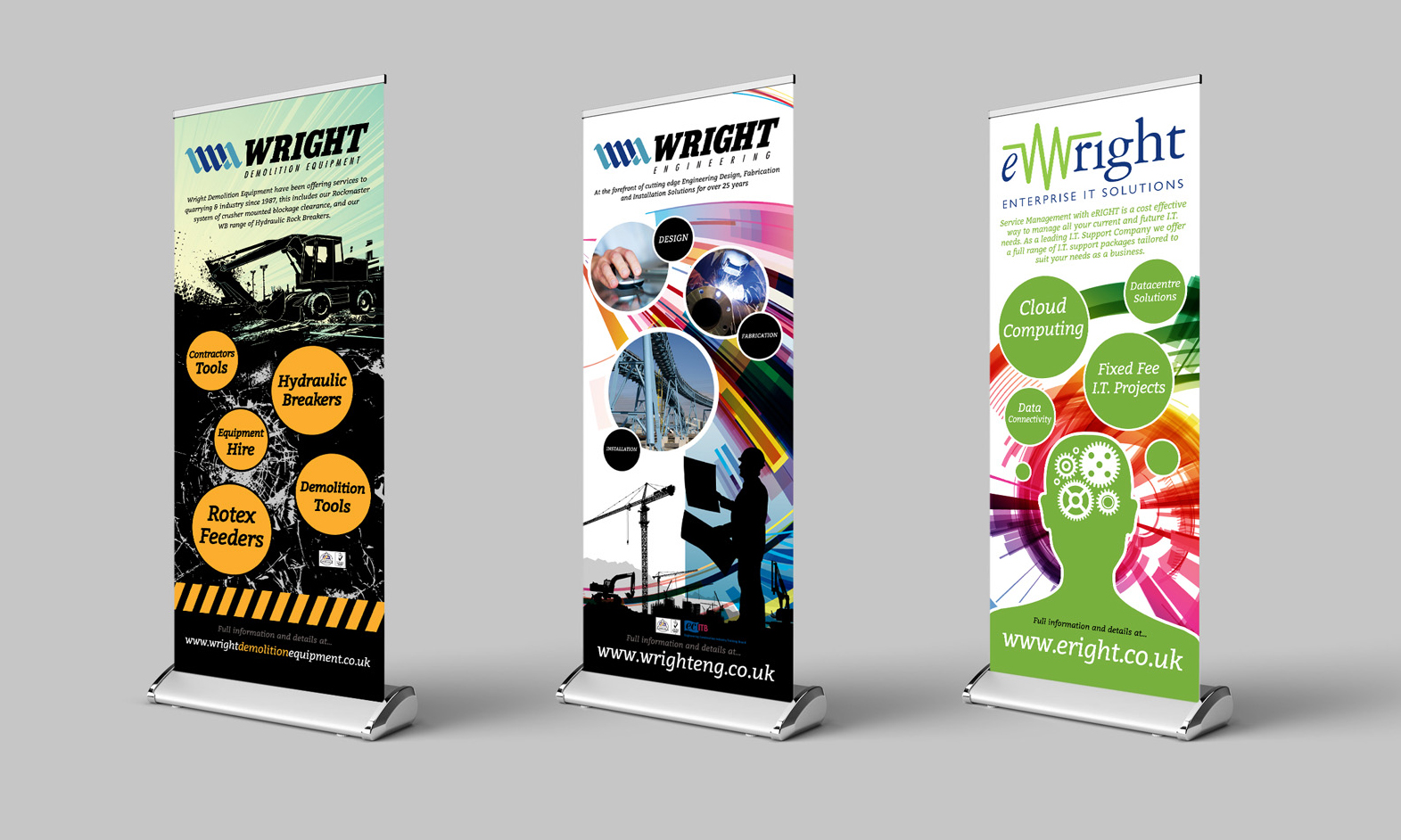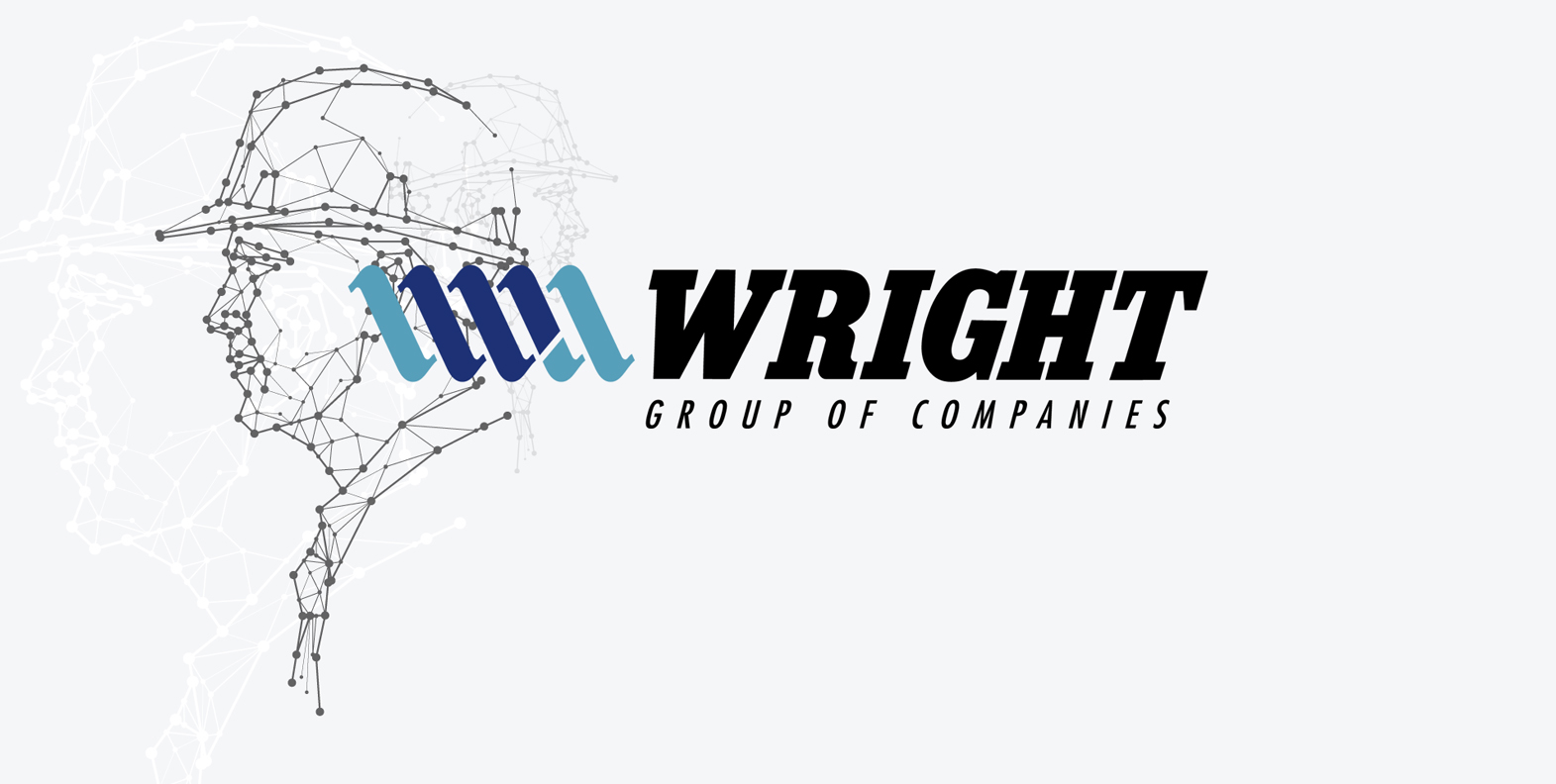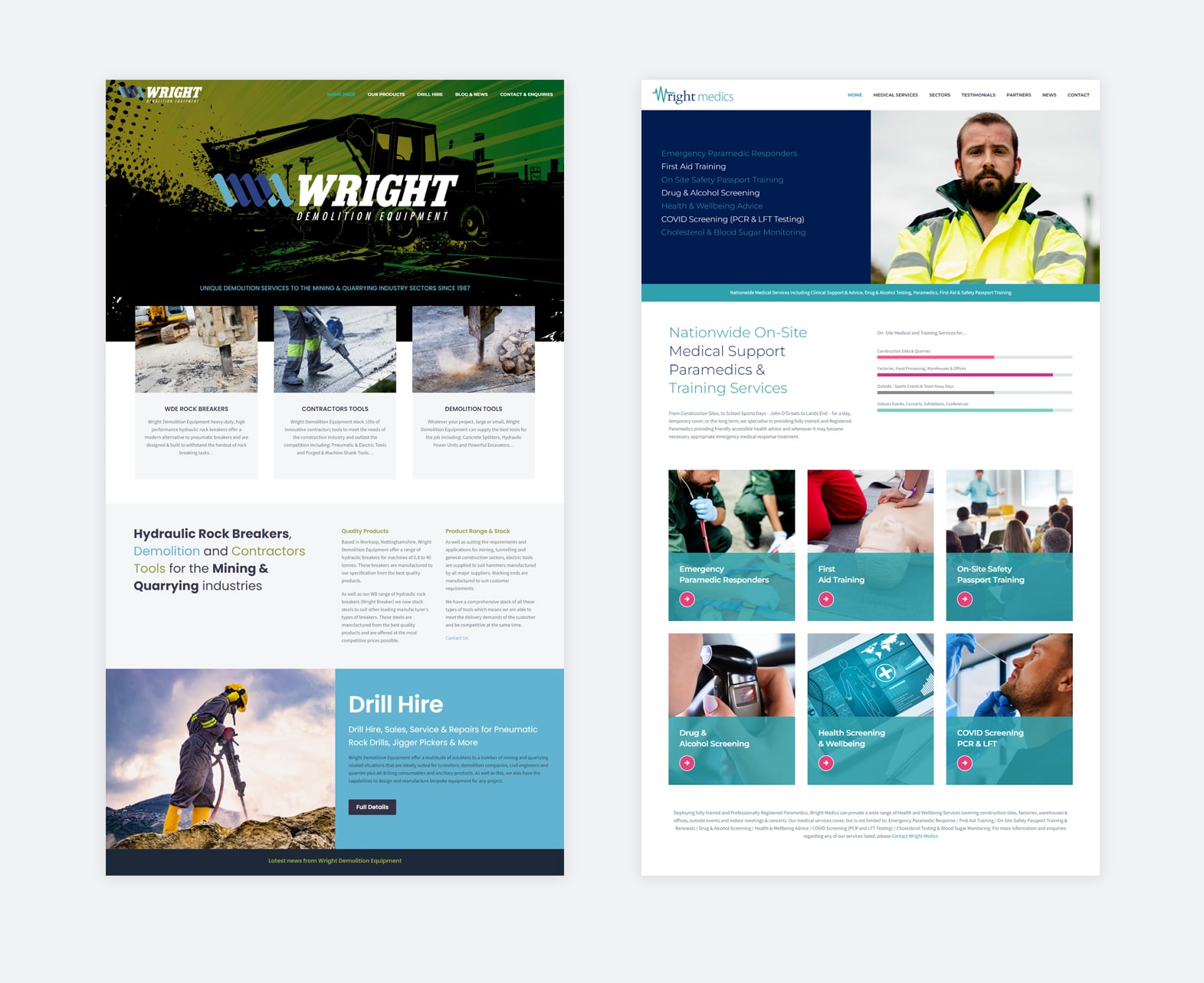 Project details
At the forefront of engineering design, fabrication, and installation solutions for over 35 years. Wright Engineering needed a new approach to its digital presence, and online experience and to connect with its audience in a modern way, our dynamic solution undeniably ticks all the right boxes.
Outhouse Media not only created an aesthetic, corporate website, but also a solution that represents our client's position as a leading player in their industry sector. At the same time, our approach injects contemporary styling to deliver this superb result for Wright Engineering. Our bespoke website design and development, wrapped around a UX frame fully responds to all devices and screen sizes equally.
Features
Umbrella web design.
Project content management.
Video sequences.
Interactive elements.
UX fluid framework.
Search Engine Optimisation.
Dynamic hamburger menu.
Associated design for print works.