An SSL Certificate gives the secure HTTPs, green padlock URL format. Thus too important to neglect.
Outhouse Media supplies domain-specific SSL Certificates to our clients in Worksop, Dinnington, Retford, Rotherham, Doncaster, and Sheffield. This includes the original purchase, installation, and configuration. In doing this, we obtain the secure HTTPs (address bar) URL format.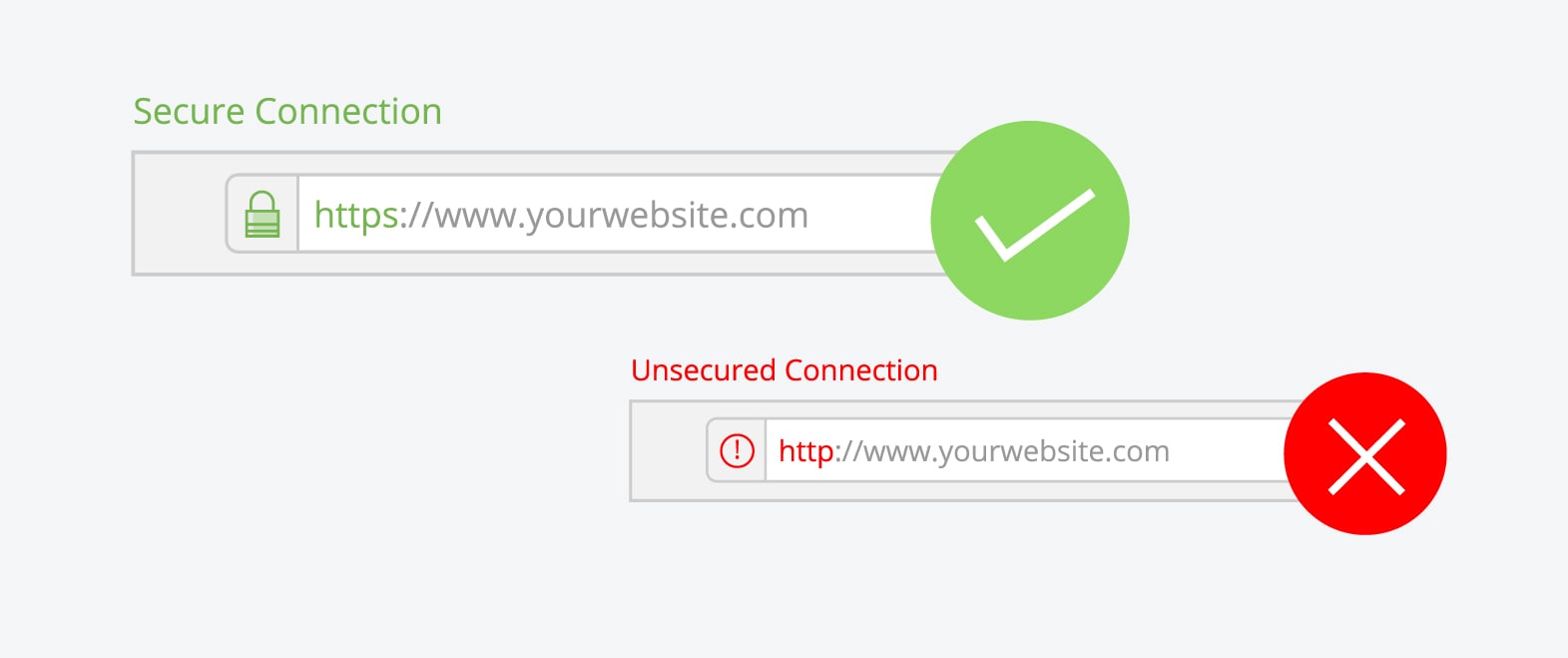 SSL Certificates explained
An SSL (Secure Socket Layer) is the global standard security technology. It enables encrypted communication between a web browser and a web server.
Installing and configuring an SSL Certificate on a domain name provides that website address with an HTTP URL, as opposed to the traditional HTTP format. For example "https://www.websiteaddress.co.uk". Depending on the browser, a green padlock icon will also be displayed in the address bar. Until recently, SSL Certificates were reserved for websites that required secure personal data and encryption (such as credit card details when purchasing from an eCommerce website).
Why it is so important
As the new norm, HTTPS URLs are now more common than the older HTTP formats. This change basically boils down to two main reasons.
1. To make the web appear more "transparent", Google uses HTTPS as an SEO ranking factor, over HTTP. In theory, therefore, a website with an SSL Certificate will outrank (achieve higher listings on search engines) than an HTTP site.
2. In contrast to prioritising the secure formats, Google is also highlighting non-HTTPS URLs as "unsecured" in search results. This then acts as a warning to the user and conveys a message of an untrustworthy site. In doing this, HTTP sites receive less traffic, as those browsing the internet think twice about visiting, or choose instead to click the "safer" JTTPs site.
It's for these two very reasons alone that having an SSL Certificate should be your priority. Websites that don't face lower-ranking positions, less traffic, and fewer sales as a result.