Live chat increase customer engagement and conversions by 40%.
A website with a live chat facility experiences on average a 73% higher customer satisfaction rate than those that don't. "Live Chat" bridges the gap between "customer service" and "customer expectations". This is because it is an immediate way for a user to ask a question or speak directly with a business representative. If a customer has a question, knowing that they can discuss this in a matter of seconds is certainly a far more fruitful way of building stronger relationships.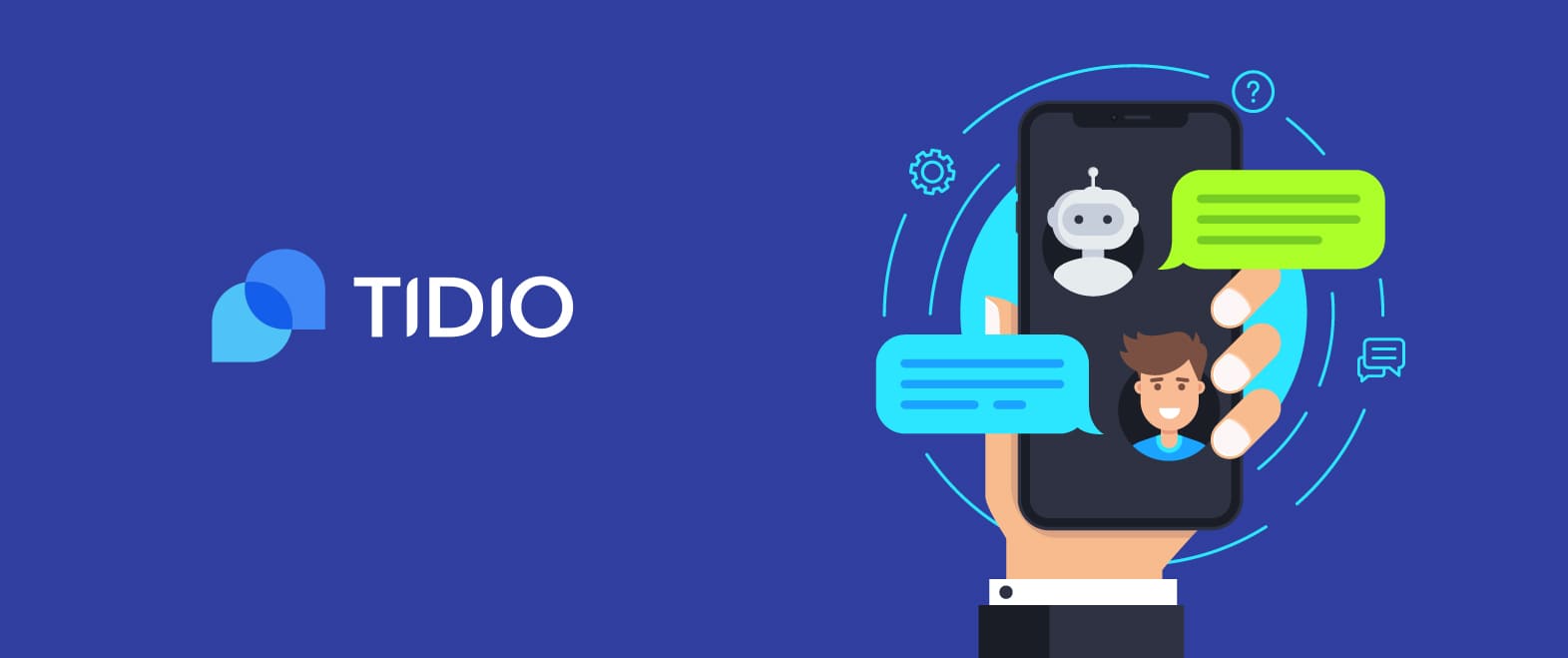 How live chat works
The live chat tab or message box is usually located in the bottom right-hand corner of the user's screen. This can be set to open in one click, on page entry, or time delay.
From a user's perspective, they can message from any page within the website and receive an answer from that business in real-time. From a website owner's perspective, the business can view online traffic, track page visits and initiate conversations to be of assistance / highlight a particular product or service.
Therefore, this one-to-one customer relationship is by far a more personal way of communicating. Statistics show that on average a website with a live chat facility can expect to boost conversions by up to 40%, compared to only around 2% for those that don't. On the other hand, a website where live chat is displayed, but not in use, results in a negative customer experience.
Tidio Live Chat
Tidio Live Chat is a superb, easy-to-use solution for any website, regardless of size or type. It allows business owners and customers to engage with each other in real time.
Tidio is full of options to meet any business need, such as:
Customized to match business branding and colours.
View online uses and initiate contact.
Answer questions in real time.
Chat bot, pre fixed responses.
Handy phone App
The Tidio live chat App means you don't have to be at your machine all day either. Instead, you can respond to customers via your phone during non-business hours or if you're away from your desk. An offline status doesn't mean you're missing out, as you will still receive messages and be able to reply when convenient.
The Live Chat App means that from your phone, you are able to:
Get notifications of new visitors.
Reply in real time to any messages.
Set an online or offline status.
Get More with ChatBot
The auto "chatbot" facility is there to help customers when you're not available in person. Chatbot automatically responds to questions from a series of set replies. Your customers can then converse with your business through AI, or be directed to helpful pages and information.