Our design links with the Steel City of Sheffield.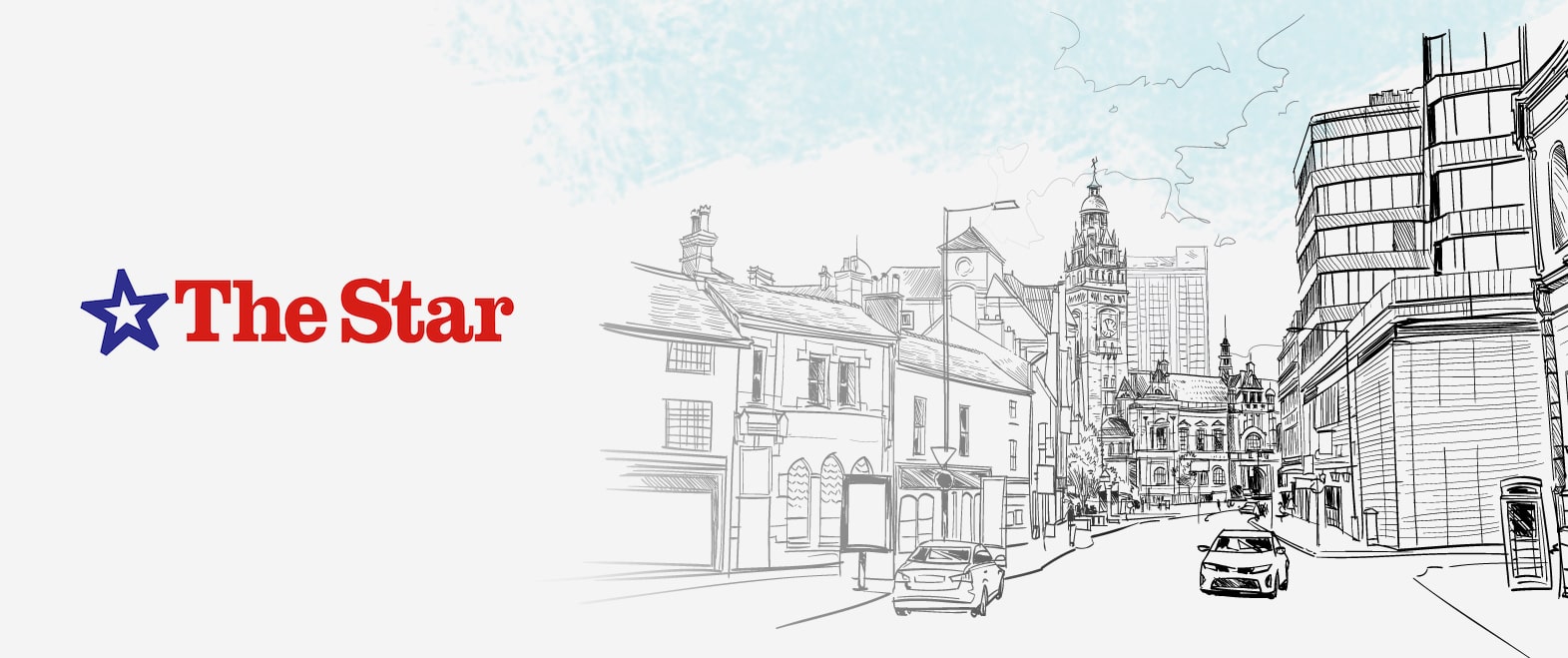 Playing a big role in our whole design ethos, Sheffield is part & parcel of who we are.
Sheffield Star Newspapers
Our design links with Sheffield have been pivotal in the launch of Outhouse Media. The experiences gained in the great Steel City took us forward in the development of our website and design services. When Steve (Outhouse Media founder and creative director) left the Huddersfield based Majestic design studio in the mid 1990's, he joined the website team at Sheffield Star Newspapers (Pinfold Street, Sheffield City Centre, Sheffield S1 2GU).
With his creative design flair, Steve was promoted to the position of senior website designer within 1 month of his original start date. During the next six months, what initially started out as a small team (consisting of 2 designers, a copy in-putter and 1 sales rep) had, under the leadership of Steve, grown to be an impressive presence with the group. Expanding to encompass a six-man team of web designers, 2 admin assistants and eight website sales representatives.
Consequently, it became evident to senior management that Steve had the ability to transform a small, unprofitable side of the business into a worthwhile enterprise. This turnaround also landed his department top-floor studio status and notoriety amongst the other centres within the Yorkshire Post group.
Designer to senior web designer
Within just a few short months, the entire web design process had been radically re-configured into a methodological and business-like approach.
As Steve comments…
"I remember when I first began, there was no concept of a design brief, costings, or even a client visual. It was something therefore that I looked to remedy immediately. Because the sales team had come from a newspaper background, they were trying to sell a website as they would a newspaper advertisement.
Speaking with the reps, we established an ordered working approach for them to follow when meeting a customer. This would follow the client's objectives, what they wanted to feature and the proposed pages needed to accommodate this.
With this client feedback, we were able to put forward additional page recommendations to achieve a greater online presence. It also allowed the sales team to quote directly, as opposed to going back and forth to HQ. In conjunction, we also introduced a website visual proposal system. I'm aware this is common practice today, however, at the time it was a new concept. To cut a long story short, the process we installed all that time ago, is pretty much the same design process we adhere to today."
As a result of this unbelievable turnaround in fortunes for Sheffield Star Newspapers, Steve was promoted to oversee website design for the entire media group, thus becoming the Web Design Manager for Yorkshire Post Newspapers.
Managerial experience
As a website design manager, Steve took the lead role over the nine media centres throughout the north of England. Overseeing and installing similar working practices as seen in Sheffield. With his new role, Steve became responsible for over 40 design staff and dozens of sales reps.
Steve also took control over candidate interviews, staff appraisals and internal promotions. Based at the Yorkshire Post, Steve attended several managerial courses and senior management boardroom meetings. This was a great experience, as it combined his design duties with the practical side of running a business.
However, at heart, Steve was a web designer through and through. He was aware his managerial role no longer allowed the time for him to design. His artistic leaning and design links were suffering in a sea of administration and red tape.
Steve says…
"All I ever wanted was to design. The design and build of a website was thrilling, exciting and relaxing for me. I took a lot of pride in developing something from nothing, that would then impact greatly on client business growth. The rewarding nature of this had been lost in my move to management, and it was something that I longed to return to."
"After all, how could I inspire another designer, if I wasn't designing myself".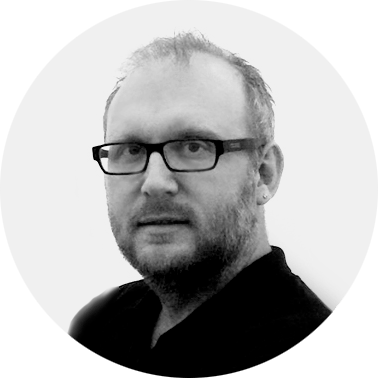 Steve subsequently requested a return back to his old web designer role at Sheffield. After all, it was here where he felt most comfortable.
Going alone
It was on his return to Sheffield that Steve met Lisa, who had newly arrived as the website marketing co-ordinator.
"I guess that over time, it was inevitable that I would eventually outgrow Sheffield once again and that I needed to think about what I wanted to do with my life.
One day, it dawned on me that whatever I did and however much money I made for the company I was working for, I would always be an employee. This just isn't enough for some people, which included myself. It wasn't just this, I wanted the freedom to develop my ideas. I believe that this boiled down to me wanting to be responsible for my actions."
Despite the guaranteed great future that surely lay ahead for Steve at Sheffield, Steve decided to go it alone, going on to establish the Outhouse Media design agency. Read up on why we plumped for the company name "Outhouse Media".
"I've never looked back, we've achieved some great things of which I am very proud. We have built a large local and national client base. In all honesty, I don't think Outhouse Media would be where it is today, without those few short years spent at Sheffield.
It's for these reasons that our Sheffield design links go hand in hand with our company beginnings. It's also why we decided to establish our specific and dedicated Sheffield website design services for companies in and around the Sheffield area.