Why our Rotherham design roots are close to heart.
Our Rotherham design roots provided an early introduction to graphic design and the seed of our web design origins. Producing great web design for our Rotherham based clients was therefore always going to be a must. The town laid the foundations for the very existence of our company. Especially in the mind of our founder and creative director, Stephen Lawton.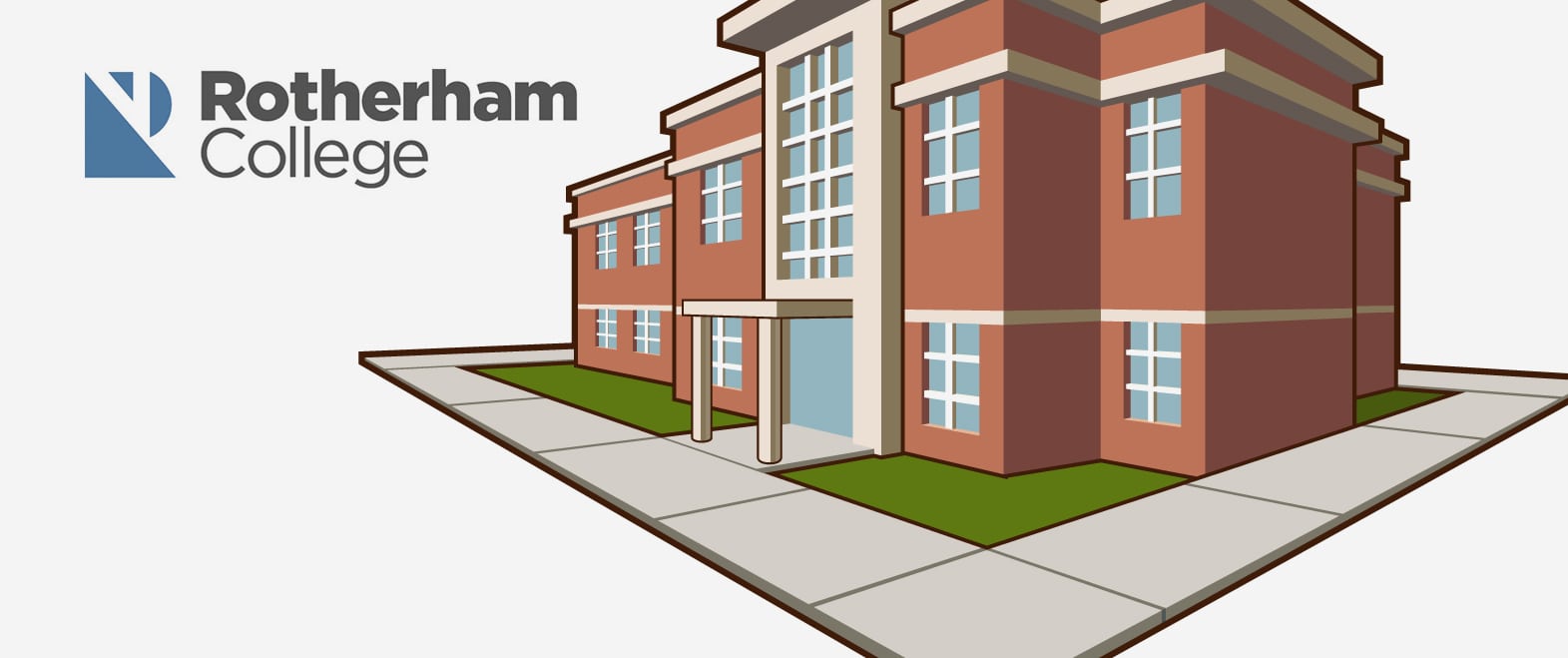 Rotherham College of Arts & Technology
After completing his Art and Design "A" Level at Dinnington Comprehensive School, it was clear to Steve that he wanted to pursue a career in design. To achieve this, Steve had to first complete a foundation course in graphic design in order to progress to university. Being only a short distance away, RCAT (Rotherham College of Arts and Technology) was, therefore, the natural choice to attend.
Way back in the early 1990s, there was no such thing as "Web Design" as a career. Indeed the internet (or as we now know it) didn't exist. Graphic design was undertaken by hand, with no sign of a computer. It's safe to say that design as we know it today, is a world away from that of only 30 years ago. When Steve began at Rotherham College, web design, therefore, wasn't even a consideration. Although, with his artistic leaning and pre-existing roots in design, Graphic Design was the only suitable career path at that time.
The two short years at Rotherham College laid the foundation for our computer-based graphic design roots. The relaxed college atmosphere was an amazing and enjoyable experience. Strong friendships were made here that remain dear to Steve today.
With these fond memories and experiences, our cherished Rotherham design roots remain close to our hearts. I guess the old saying is true, in that "You can take the boy out of Rotherham, but you can't take Rotherham out of the boy."
A foundation in graphic design
Fonts and typographic layouts were initially all new concepts to Steve. These techniques became the inspiration for what would lead on to a successful career in web design. So-called "web design courses" have always been a bugbear for us. This is the wrong approach. We believe you can't teach or learn web design this way. The best way is to first have a foundation in graphic design. Simply put, these principles make design, good design.
With these principles, you should then move over to familiarise yourself with simple HTML and CSS. After all, it's all very well using web design software, but if you don't know the raw code basics, you're always going to be behind. It's kind of like buying Porsche as your first car when you haven't first learned how to drive.
The Rotherham experience & memories
These Rotherham design roots are therefore one of the main reasons why we created our own dedicated Rotherham web design services. If you follow the link, you'll be able to access specific services and projects for our Rotherham based clients. Have fun! Don't forget, if you're a Rotherham based business and looking for a professional website, just get in touch. We're here to answer any questions that you may have in order to help your business succeed!